Since our beginning in 1973 volunteers have played a significant role in our history by providing food and services to the homeless; allowing us to keep our doors open to the needy each day. Here are some ways you can get involved. Shelterhouse needs both individual and group volunteers. For individuals, businesses or volunteer groups, there's always an opportunity to get involved, whether for a one-time event or an on-going program:
Feed the Need: Become a part of our Feed the Need Program. Simply bring a meal for 60 to the Esther Marie Hatton Center for Women or 150 to the David & Rebecca Barron Center for Men and serve it to our homeless residents. This program is a great team building experience for any group or business and provides a significant benefit to the shelter by reducing our food costs. You must call ahead and reserve a day and meal time in advance. Please try to provide a protein, vegetable, fruit, and dessert. Contact our volunteer coordinator or click here to make your reservation.
Short on time? For those who want to help and support our meal program, but don't have the time, simply send us a check for $150 – FTN @ Women's Shelter or $250 FTN @ Men's Shelter to cover the cost of a meal.
Suggested Menus:
For meal suggestions, please contact our Kitchen Department at 513-721-0643 ext. 113.
Food Pantry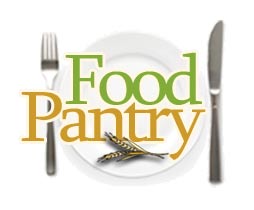 Please help support our food pantry with the following items:
Canned meat or fish
Canned fruits and vegetables
Soup
Grains (white or brown rice only)
Peanut butter
Pasta
Cereal
Other Volunteer Opportunities
Sort and organize donations
Assist with Employment/Interview Guidance
Provide ingredients and prepare baked goods in our state-of-the-art kitchen
Organize a drive at your school, church or office
Provide Clerical Assistant to staff
Provide Snack Time for our residents
Share your talents with our residents (haircutting, crafts, music, etc.)
Volunteer as a Game Host
To schedule your volunteer opportunity, please contact the Volunteer Department at 513-721-0643 x143.
Kroger Community Rewards Program
Please sign up @ www.krogercommunityrewards.com. Select the Drop Inn Center as the organization that you would like to support.